Incredible food is one of the many reasons to visit Riviera Nayarit, with CNN Travel placing Mexico as the 9th country in the world "with the best food".  Note: we do take issue with their viewpoint on tostadas, which are delicious and we suspect that the author was eating them incorrectly, but we digress…. regardless, Mexico is a foodie paradise, and some of the best restaurants in Mexico are found in Rivera Nayarit and Puerto Vallarta, from our famous street food stands to casual beach restaurants with the freshest possible seafood caught straight from Banderas Bay to some of the best fine dining restaurants in the country. 
But today we're going to talk about a simpler but equally important part of Mexican food to try while you are vacationing in Riviera Nayarit, particularly if you have a sweet tooth – traditional Mexican candy. Whereas candy in the USA and Canada is usually highly processed and packaged, traditional Mexican candies are handmade in the kitchen and are made from natural ingredients and have been served and enjoyed for generations. Here are a few of our favorites, native to different parts of Mexican, but commonly found across the country.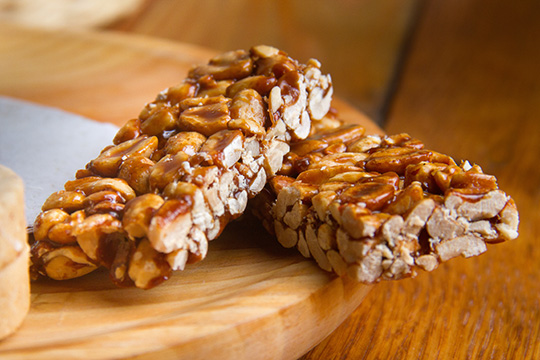 PALANQUETAS
Native to Puerto Vallarta's state of Jalisco, palanquetas would be best compared to peanut brittle. Crispy, a little salty and sweet, these simple but delicious treats are made from honey and peanuts, although sometimes almonds, sunflowers seeds, or walnuts are added or substituted. Whichever combination, palanquetas are a yummy treat that is protein-rich.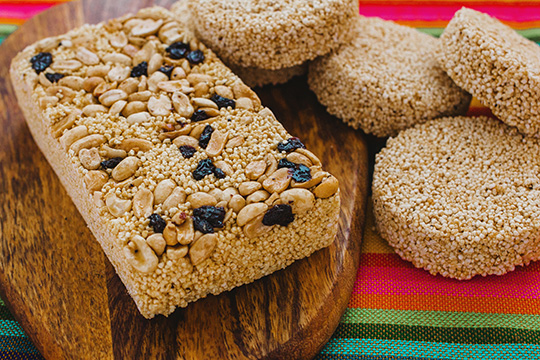 ALEGRIAS
The word "alegria" in Spanish means happiness, so you know these must be good. These candy bars are made from honey and amaranth. Amaranth is an ancient seed which is high in Vitamin C, with helps process iron, form blood vessels, repair muscle tissue, and maintain collagen, making alegrias one of the healthiest sweet treats you can eat!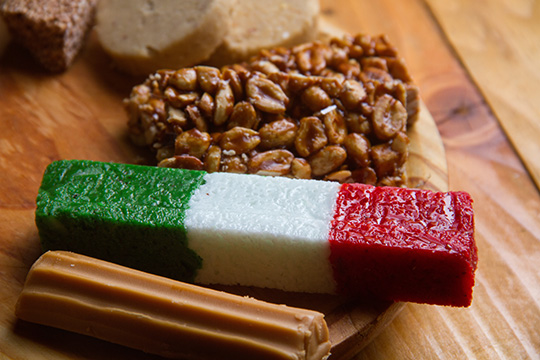 COCADAS
More of a sweet, chewy cookie that a candy, cocadas would be best compared to coconut macaroons, and are a simple recipe of shredded coconut, sugar, and milk. You don't have to go far to find these treats, as you'll often find vendors on the beach carrying large trays, freshly made that morning.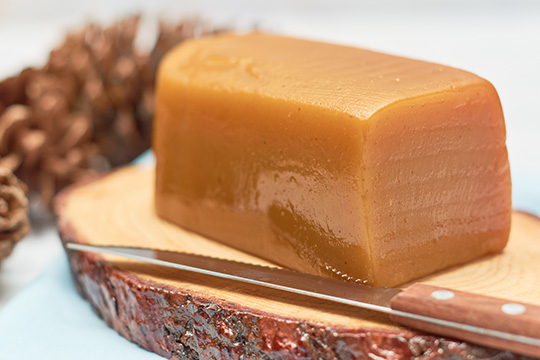 ATE
Pronounced as "ah-tay", this yummy, jiggly treat is made from the pulp of quince fruit which is rich in antioxidants and known for medicinal benefits relieving digestive issues. Ate is often paired with Rosca de Reyes seasonal bread, but we like it with gouda cheese and a sweet wine, like a Riesling or Moscato for the perfect adult after-dinner treat.
Traditional Mexican candies are not only for children but for everyone to enjoy and, because they are made with natural, unprocessed ingredients that have nutritional values, and though sweet, often use honey rather processed white sugar, so they are a healthier dessert than processed candies. So, make sure to sample some traditional Mexican candies without guilt while you're enjoying your Riviera Nayarit vacation. 
Click here to learn more about Punta Mita luxury vacations and travel from Riviera Rentals Mexico.