There are so many incredible things to see and do in Punta Mita and Riviera Nayarit, that it is challenging to narrow it down to just a few, but we've got a Top Five Places list to add to your vacation itinerary to guarantee that your time in Banderas Bay is unforgettable.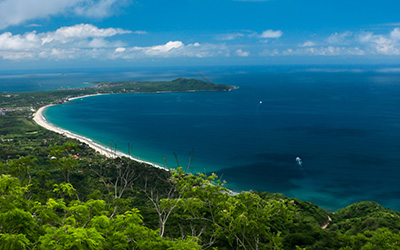 Number 1:  Cerro del Mono
This natural attraction, "Monkey Mountain", is located near Punta Mita and offers truly unbelievable scenic ocean and Sierra Madre Mountain views across all of Banderas Bay.  The hike itself is moderate and generally family-friendly, appropriate for children over 5 with a little adult help, and the trek takes about an hour to get up the mountain. But your efforts will be well-rewarded by the 360 degree view. There are several tour operators that offer guided tours from Sayulita, San Pancho, and Punta de Mita, but adventurers can also go it on their own. The trail is marked with the starting point by the Cerro del Mono mural in the town of Higuera Blanca – and any local will happily point you in the right direction. 
Tip: You'll see colorful ribbons tied to the trees as markers along the Cerro del Mono trail. These are offerings placed by the indigenous Huichol tribe who often perform sacred rituals on the mountain top.  — Image by vallartalifestyles.com
Number 2: Mercado del Mar
Located in La Cruz de Huanacaxtle, this is where you will find the best fresh seafood caught by local fishermen. Banderas Bay is rich with incredible red snapper, mahi-mahi (called "dorado" in Spanish), tuna, lobster, octopus, shrimp and much more. Every morning, fishermen come back in their pangas – small, center console fishing boats – and deliver their bounty straight to beds of ice at Mercado del Mar so buyers can have the absolutely freshest catch of the day. There are also several vendors at the market that offer local products and ingredients, to help make this a wonderful one-stop-shop. 
Tip: Mercado del Mar is open daily from 8:00 am to 3:00 pm.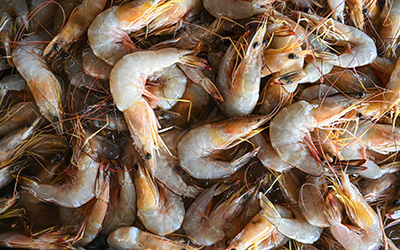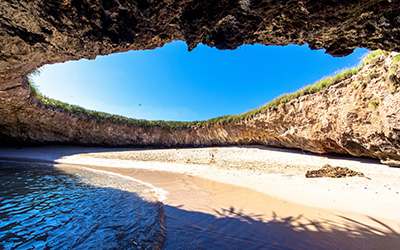 Number 3: Hidden Beach
Located on the Marietas Islands, seen from the shore of Punta Mita, Hidden Beach is a tropical wonder, created by volcanic activity which resulted in a beach that is covered by a natural dome and only partially exposed to the blue sky above. A federally protected marine reserve and recognized by UNESCO, the only way to visit Hidden Beach is by tour company or charter boat which must be booked in advance as access is limited to 117 people per day. Time on the beach is restricted to 20 minutes, but it is well worth it to experience this wildlife sanctuary that is home to several endangered species of birds and the marine creatures that visit its coral reefs.
Tip: Bird watchers be ready! The rare Blue-footed Booby is only naturally found in two places in the world: the Marietas and the Galapagos Islands.
Number 4: The Puerto Vallarta Malecon
No trip to Banderas Bay is complete without a trip to the famous Malecon. Stroll 20 blocks along this oceanside walkway and admire over a dozen bronze pieces of public artwork by some of Mexico's most famous artists, incredible sand sculptures, live performances at the Los Arcos Amphitheater, see the iconic Puerto Vallarta Pier, tour the Naval Museum, or stop at one of the dozens of restaurants, cafés or food stands along the way.
Tip: A free guided walking tour sponsored by the Puerto Vallarta Municipal Office is available Tuesdays and Wednesdays at 9:00 am and noon, and on Saturdays at 9:00 am, with no reservations needed.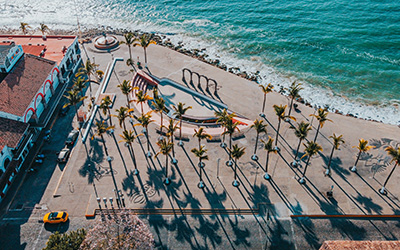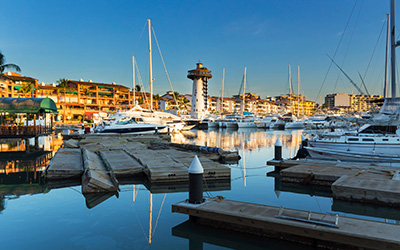 Located next to the Puerto Vallarta airport, this lovely area is a common departure point for yacht, sail, catamaran and fishing charters, as well as jet-ski rentals. For those that like to keep their feet on solid ground, there is also an 18 hole golf course and a marina boardwalk dotted with restaurants, shops, spas, and more to explore. 
Tip: Keep your eyes open and you may see a crocodile sunning himself on the rocks of the marina breakwater. As long as you keep your distance from these wild animals, they will not harm you, but they do make an excellent vacation photo when taken with a zoom lens.