As summer breezes in, it's the perfect time to start planning your evenings out in gorgeous Punta de Mita. This culinary destination in Mexico offers elevated, authentic cuisine to suit any taste, palate or occasion. Let us suggest five of our favorites, sure to dazzle your taste buds.
One of the reasons that Punta Mita and Riviera Nayarit are such popular destinations for luxury tourism is because of the incredible number of tours and adventures to be found in the region. One of the most popular providers of activities in Punta Mita and the surrounding areas is Vallarta Adventures, a company that truly offers an activity for every interest, age and ability level. Here are five of our top recommendations for tours that will help create an unforgettable vacation for you and your loved ones in Riviera Nayarit.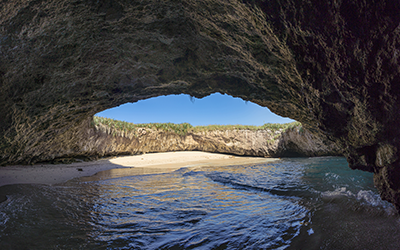 Hidden Beach Private Tour
Perhaps one of the most iconic natural destinations in Mexico, Hidden Beach, also known as Lover's Beach, is an incredible hideaway found at the Marietas Islands, just offshore from Punta Mita, where the beach itself is partially "hidden" from view, canopied by a naturally formed, island rooftop with an opening in the center allowing the sun to shine down on the sandy secret below. The Marietas Islands are a federally protected marine habitat, so visitation is limited and only available from a select few tour operators, including Punta Mita Adventures. Surrounded by a coral reef, you can snorkel to see a wonderful and colorful display of tropical fish, manta rays, and sea turtles, and for birdwatchers, the Marietas Islands is a must-see part of your vacation in Punta Mita, as it is the only place outside of the Galapagos Islands where the rare Blue-footed Booby is found in nature.
Rhythms of the Night
One of the most famous and popular tours in Puerto Vallarta, your evening will start out with a catamaran ride to the private beach of Las Caletas where you will enjoy a delicious, candlelit dinner overlooking the ocean, before heading down a jungle trail to a stunning amphitheater. There you will be treated to an amazing show written and directed by Savia by Gilles Ste-Croix, the co-founder of the famed Cirque de Soleil. This is a magical night and consistently ranked as a top tour in Puerto Vallarta, year after year.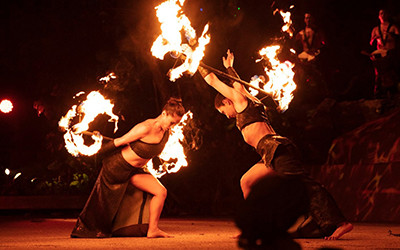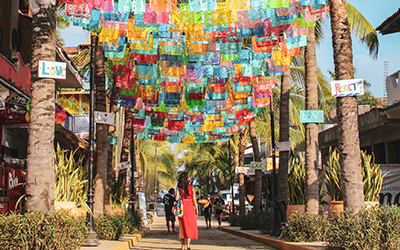 Sayulita Escape.
Take a thrill ride through the Sierra Madre Mountains on a specially forged trail on a Polaris RZR UTV before discovering the famous boho-chic town of Sayulita! For ages 8 and up (when accompanied by an adult), your RZR will accommodate up to 4 guests and your tour guide will accompany you in a separate vehicle to take you through the gorgeous natural surroundings. Then relax in Sayulita, exploring the unique shops, restaurants and the beautiful beach of one of Mexico's most famous surf towns.
Discover the birthplace of Tequila
Take a private, air-conditioned tour to the magic town of Tequila, the only place in the world where real Tequila may be produced. Visit this charming village with its historic church overlooking the vast fields of blue agave and then take a customized tour of the José Cuervo 200-year-old distillery, venturing into its oak barrel-lined cellars where you can sample some of the world's best Tequila.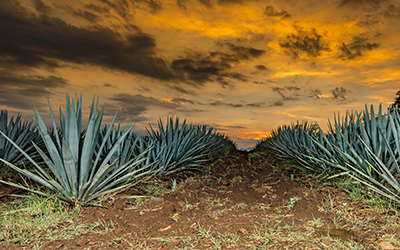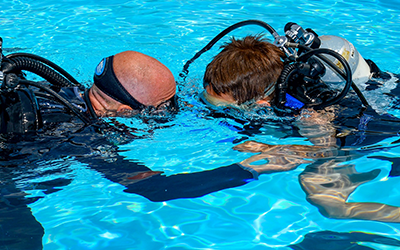 Kids' Bubblemaker Program
Introduce your child to SCUBA diving with this "For Kids Only" program to safely teach them the basic, introductory skills they will need to get comfortable exploring the wonder of the aquatic world. This program uses custom equipment sized for kids and is an interactive and fun way to get them excited about ocean conservation and a new sport
Whether it is exploring nature, finding hidden destinations, an action-adventure, a cultural tour, learning a new skill, or honing your athletic abilities, Riviera Nayarit truly does offer something for everyone, and Vallarta Adventures offers high quality, private and customized adventures to maximize your experience. Ready to book or to learn more about these tours? Visit  www.puntamita-adventures.com.